On Ouisconsin – a 5E Dungeons and Dragons Mini-Campaign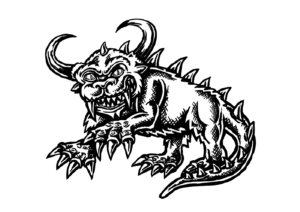 Or buy direct from Tomorrow River Games and save $5.00. Be sure to specify a mailing address. You'll also receive a PDF of the game.
Interested in just the PDF? Order here ($5.00).
Featuring, mythical creatures and locations in Ouisconsin, this is a challenging adventure that starts the party off at first level. Challenged by Vathris to save him from certain death, the party starts off adventuring through a series of magical portals in the hopes of killing mythical beasts and collecting 7 rare gems.
The module includes more than 80 pages of adventure, dungeons, outdoor encounters and new monsters based on the mythos of Ouisconsin.