Description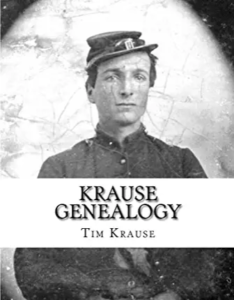 This book is the culmination of genealogy research that was started by a variety of relatives in the 1970s and earlier.
While working on my PhD in the 1990s, I took up that research. With the help of the Internet, relatives, and a relentless passion, our family tree has grown from a scant dozen or so entries to more than 200 pagers in this collection.
In addition to valuable information on a variety of families, you'll also find numerous portraits dating back as far as the Civil War.
This collection is formatted in a fairly typical genealogical style, but the table of contents is quite thorough and should aid even novice researchers.
Please follow and like us: