Description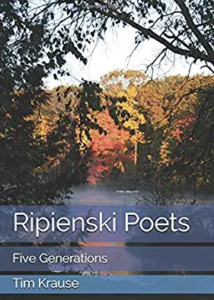 A total of twelve poets work appears between these covers: my mom's uncle's dad's, sister's, niece's, a cousin, my own, my grandfather's and grandmother's, and even my great-grandfathers.
You'll see that we all write for very different, but very intensely personal reasons. We hope you enjoy. This final edition adds newly found poems from my grandfather, myself, and an uncle who I miss dearly. I never expected this.
The poems contained herein not only reflect five generations of writing, but also span more than eight decades. We're not finished writing yet. In the dead of night so it goes.
Please follow and like us: