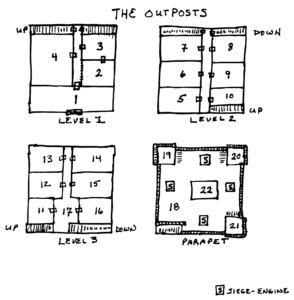 In addition to the Keep at Theramour, the land is also protected by two small outposts, one to the north, the other to the south.
There are many different strategies parties might employ to use the outposts to their advantage. The challenge will be whether or not they discover those opportunities in time to save Theramour's Keep!
Support us on Kickstarter!
Please follow and like us: