Description
Hatch Award Second Place Winner!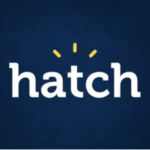 Therapy Cubes®, a fun game of personal storytelling that identifies emotions and issues such as bullying, peer pressure, self-esteem, family dynamics, academics and drugs and alcohol, in locations such as home, school and other areas of life.
Created and developed by a licensed professional counselor.
The game includes one each of die:
Time-line
Location
Emotion
Issue
Specific detailed instructions are available for Teachers, Counselors, Social Workers, Parents or for anyone who works with children. Can also assist older adults or those in memory care with personal stories or memories.
Detailed Instructions | Watch a short demonstration of the game
Alternate Instructions for Issues Die (8-sided) – PDF

Instructions
说明 (治疗立方)
Instructions (français)
Anleitungen (Therapie-Würfel)
プレイの仕方 (セラピーキューブ)
Instrucciones (Cubos Terapéuticos)
Cov Lus Tsom Qhia (Qhov Kev Daws Teeb Meem Siv Txiv Thauj Tee Rau Fab)